The design
The folding beam is a 2-element directive antenna for five amateur bands (20/17/15/12/10m band, 6m band optional). It consists of wire elements attached to a support structure in a concentric way. The center post carries the support cords and is a coaxial feeder for the drivers. The driver/reflector arrangements are fixed to the fibreglass spreaders.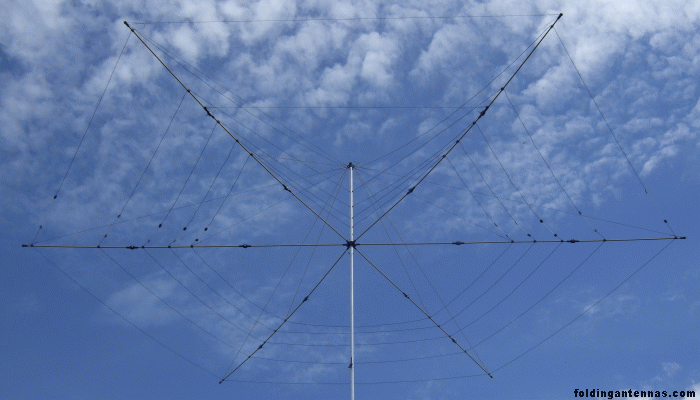 The feedpoint cord support is molded onto the center post. Connector SO-239 (N type socket optional at no extra cost)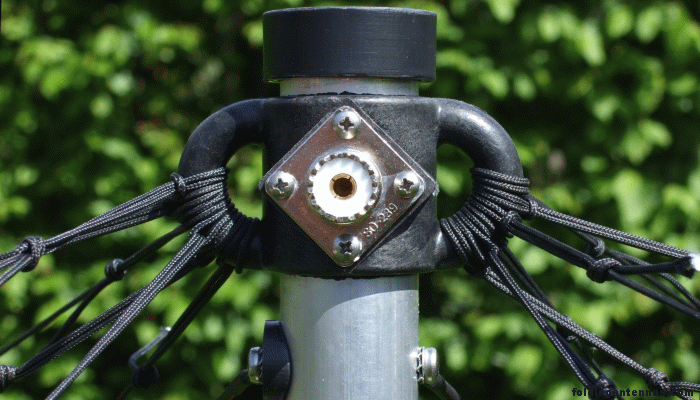 The hub takes up six swivel spreaders and electrically isolates the center post from the mast or rotator underneath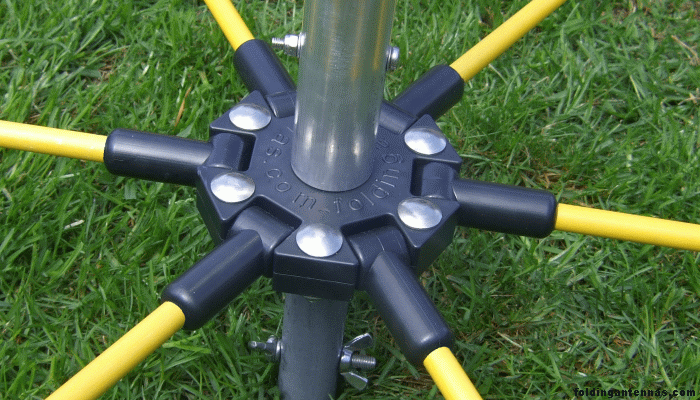 The spreader sections are connected with locking swivel joints
open swivel joint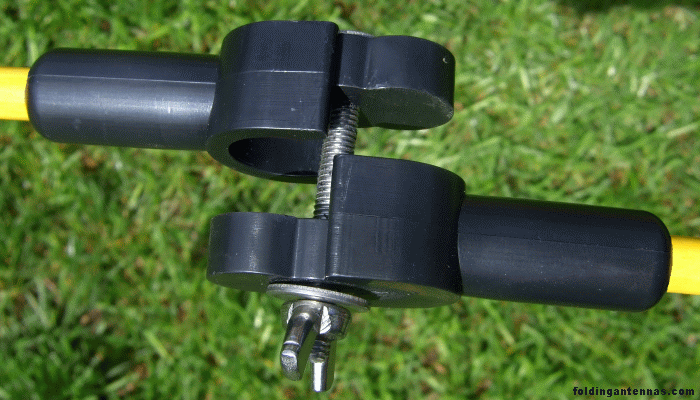 The spreader tips have rounded heads with zig zag slots for the support cords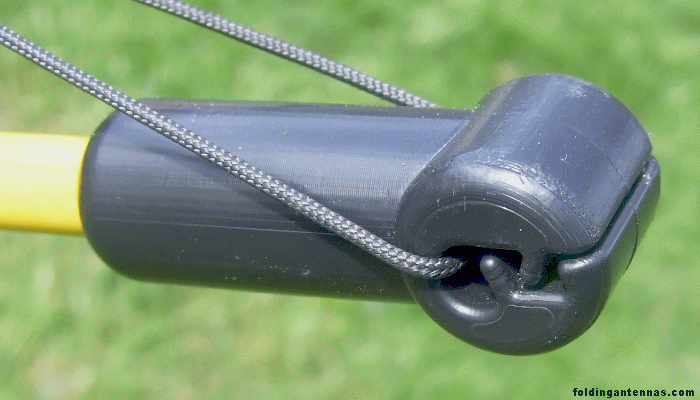 The center post acts as a coaxial feeder, each driver is fed individually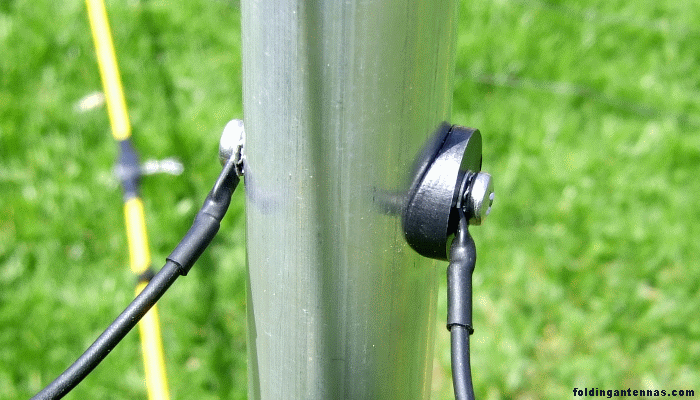 Clamping the wires onto the spreaders is a snap with special clips!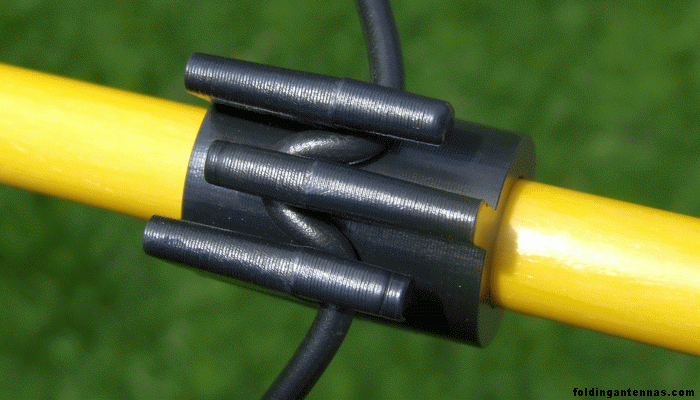 Join wire ends and spacing cords with these universal detachable clamps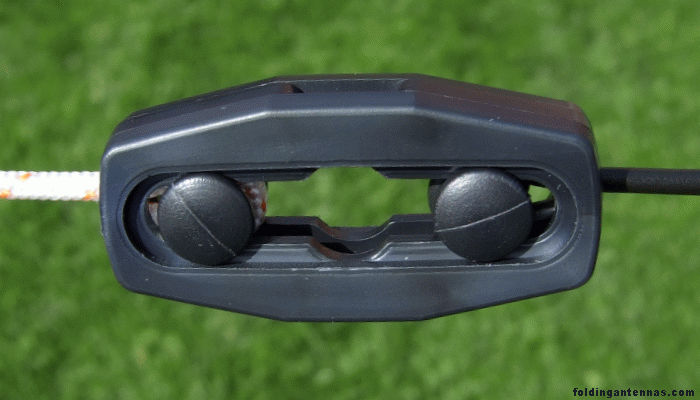 The top cap has spacers to provide air flow and easy moisture escape from the center post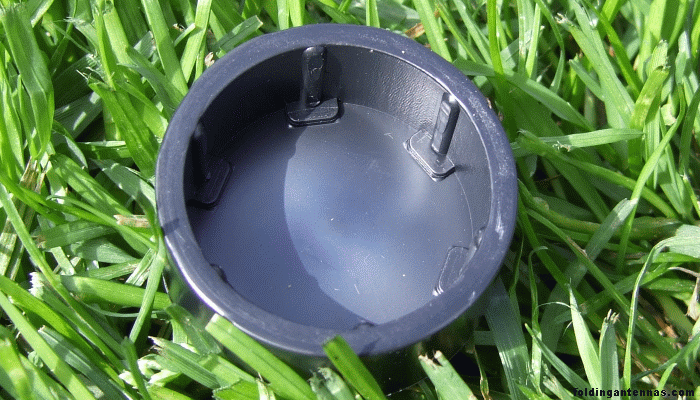 These optional storm brackets will damp lateral spreader movement and prevent from folding up in strong wind gusts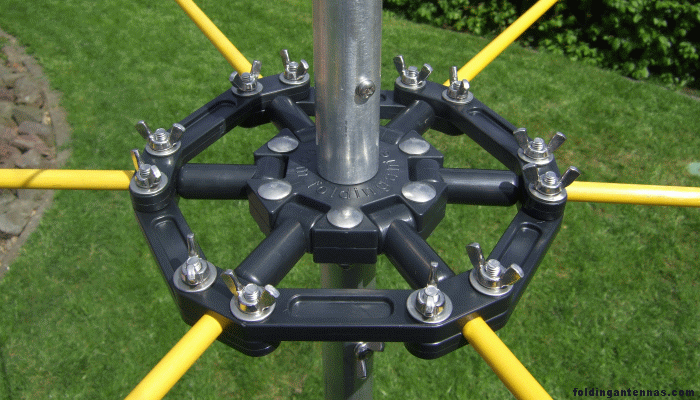 Antenna collapsed to only 1.15 m (45") total length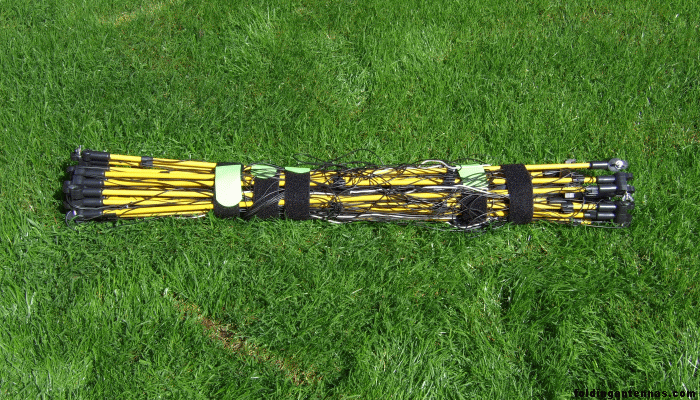 Optional transportation & protection bag with shoulder straps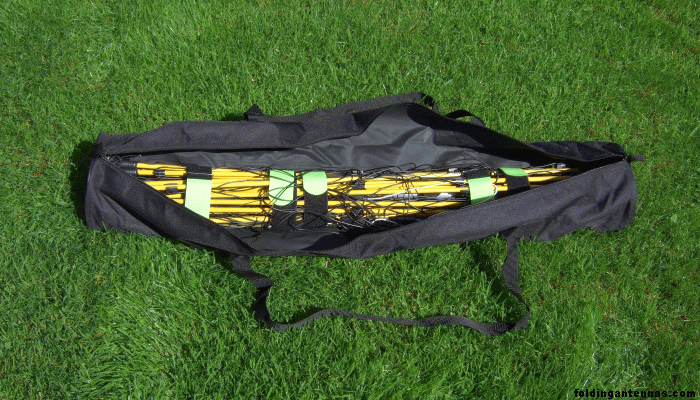 Optional large clamp-on ferrite for K9YC style common mode choke, 3 turns of cable up to 11.5 mm (0.45") O.D., shown here with RG-213. Perfect for portable use, easy to fit and to remove. No need to cut the connector (in opposite to using a string of ferrite beads).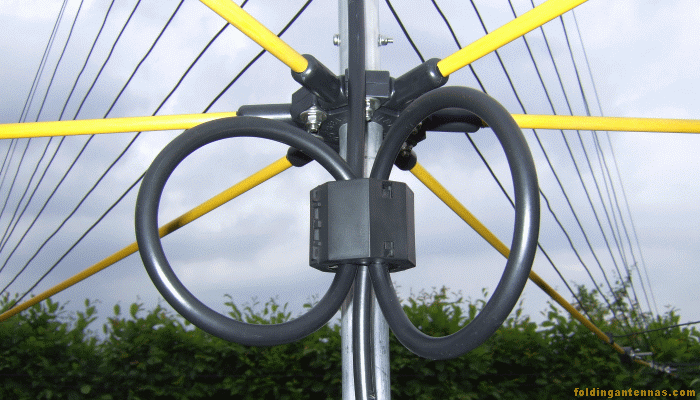 Optional thick walled rotating guy ring for 30mm O.D. top section masts, no rope thimbles needed due to rounded edges.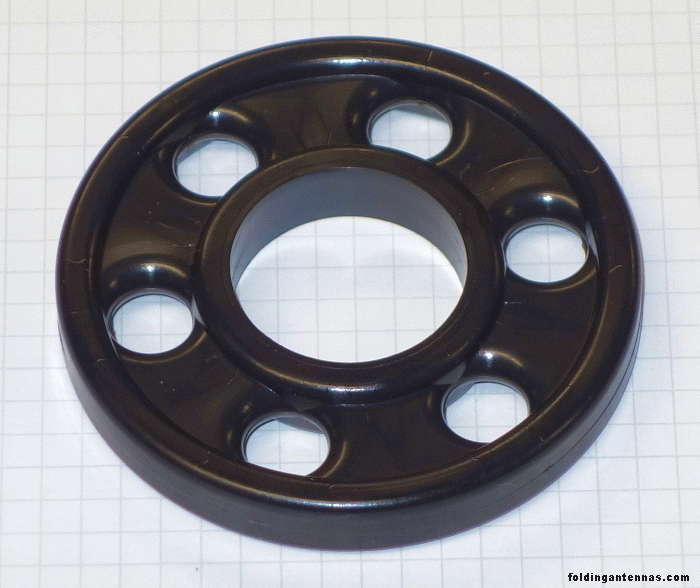 Please find more pictures and information in the construction manual.