Specifications
| | |
| --- | --- |
| Impedance | 50 Ohms |
| Connector | UHF socket (SO-239), N type socket on request |
| Gain | max. 5-6 dBi in free space (3-4 dB over dipole) |
| F/B ratio | peak >20 dB (varies by band) |
| SWR | <2 over the entire band (20/17/15/12/6m), 10m band: 28-29.3 MHz |
| Rated power | 1500 watt |
| Elements | high strength and flexible tinned stranded copper wire 1.0 mm² (AWG 18), black PVC insulation |
| Spreaders | flexible and sturdy fiberglass rods, UV resistant, 10 mm (~0.4") diameter |
| Support cords | 1.5 mm Dyneema® rope, UV resistant |
| Center post | high quality aluminium tubing 30 x 2 mm (~1.2" x 0.08") |
| Mounting hardware | all stainless steel A2 |
| Other plastic parts | injection molded from PBT (polybutylenterephthalate) black, high impact, UV resistant |
| Turn radius | approx. 3.20 m (10.6 ft.) |
| Weight | approx. 6 kg (13 lbs) |
| Wind load area | approx. 0.25 m² (2.7 sqft.) |
| Size when collapsed | approx. 1.15 m (45") x 15 cm (6") x 15 cm (6") |
| Antenna fixture | fiberglass rod 5" x 1" O.D., e.g. fits into telescope masts with top section of 26 mm (1") I.D. |
A cheap TV rotator can be used to turn the beam due to the symmetric structure, and the low center of gravity, low weight and wind load.
---
SWR plots
taken with calibrated Telepost Inc. LP-100 SWR & Watt meter, TRX Icom IC-7000, feed cable 20 meters RG-58U.
SWR at antenna feedpoint is somewhat higher due to cable losses.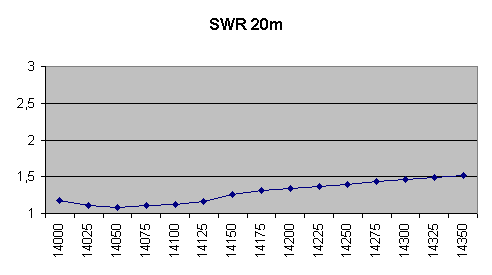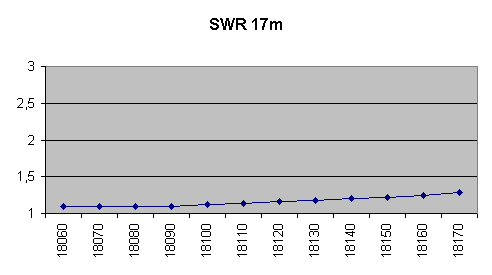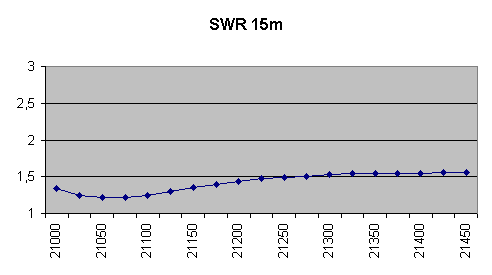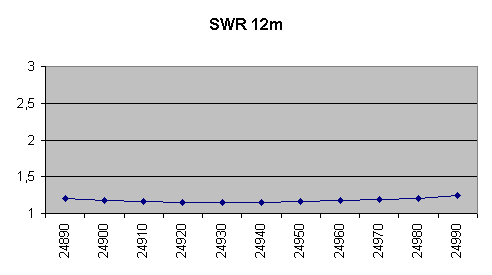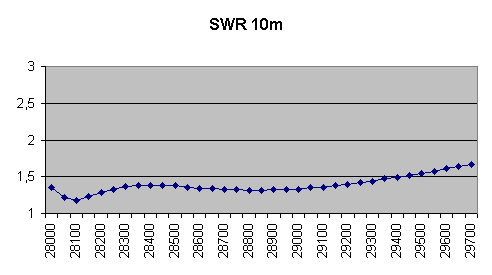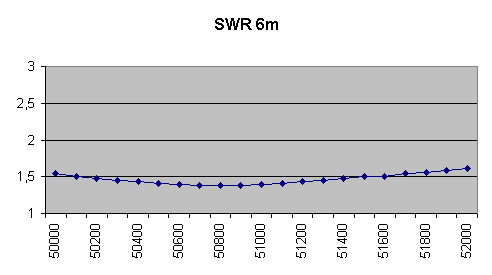 ---
Radiation plots
The plots for azimuth and elevation, as well as angular attenuation can be found here:
Homepage of Fritz DM2BLE